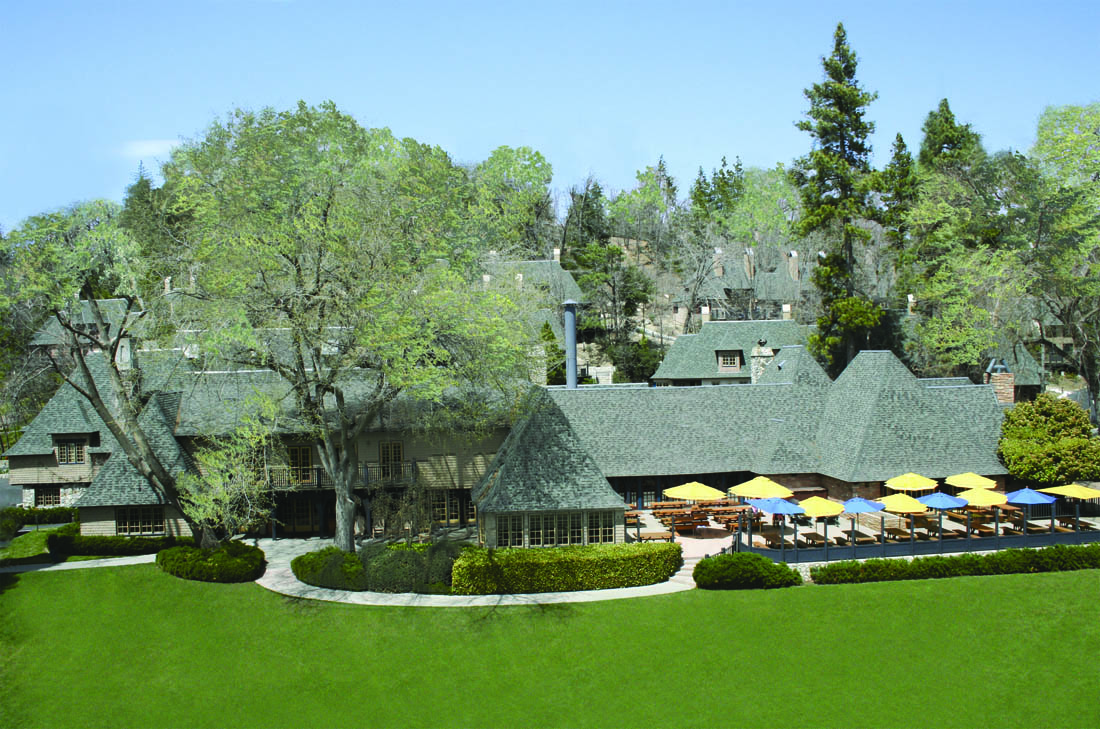 Photos courtesy of UCLA Conference Center
The center is set just off beautiful Lake Arrowhead, a secluded mountain lake two hours east of Los Angeles. Extensive facilities include sports fields and courts, swimming pool and indoor jacuzzi, a network of beautiful craftsman lodges and even a treehouse and "frontier village."
Guests stay in "condolets," double-occupancy mountain lodges with individual bedrooms and bathrooms and a fireplace in every living room. Gourmet food is cooked on site, and all accommodations, meals and refreshments are included in your conference registration.